Research
Balancing Fairness and Efficiency in Transport Network Design through Reinforcement Learning - (upcoming) - AAMAS 2023.
Optimizing Fairness in Transport Network Design using Deep Reinforcement Learning (Dimitris Michailidis, Sennay Ghebreab and Fernando P. Santos) - (link) - IJCAI 2022, DSO Workshop.
I am a PhD student at the Civic AI Lab of the University of Amsterdam.
In my research, I use Machine Learning to design inclusive, accessible and sustainable cities.
My current focus is on using Reinforcement Learning to explore the trade-off between utility and equity/fairness when designing public transport networks.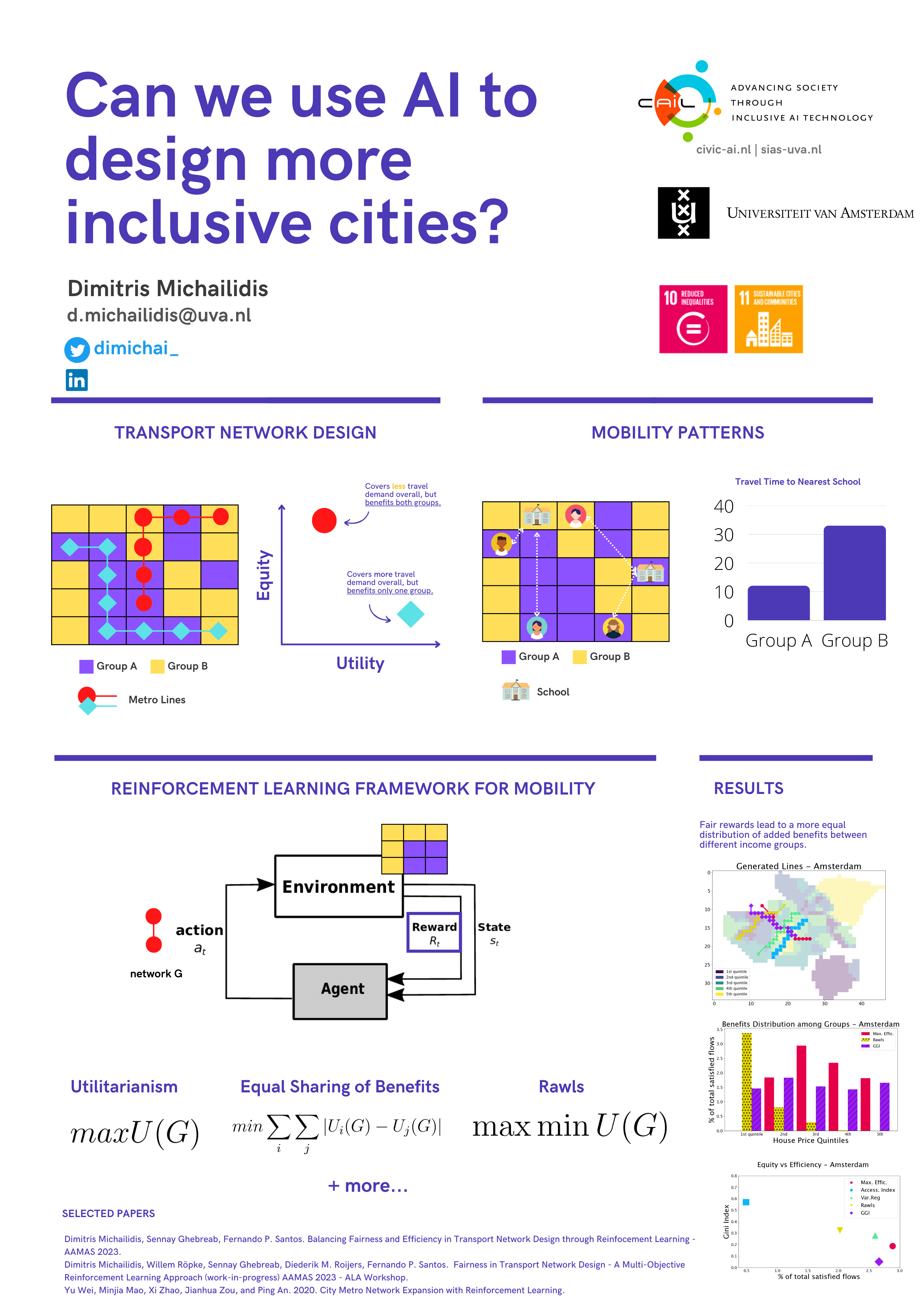 In the near future, I would like to investigate how would urban populations adapt to such changes in a city's public tranport networks.
My goal is to create a multi-agent framework that helps to envision alternative urban designs and their evolution in time.
Sounds interesting? Then please, get in touch!
Teaching & Supervision
Master's Students Supervision
Courses
Personal Projects
I am also developing Greece in Figures, an organization that aims to explain complex socioeconomic phenomena in simple words & clean graphs, for the Greek audience.
Occasionally, I create interactive data stories on society and culture and post them on my blog Thousand Words.
Communication
You can reach me by email: d.michailidis at uva.nl, on Twitter or Linkedin.